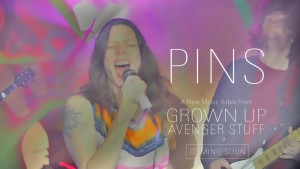 PINS – This video has been in the works for over a year!
Finally about to be released, including artistic imagery, as well as secrety mystery and intrigue in the "making of" – with sirens! And running!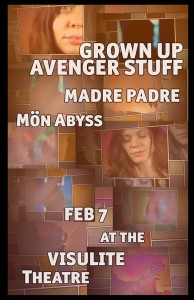 See it first and on the movie screen Feb 7th – shown to a LIVE performance of the song.
- At the Visulite Theatre Charlotte, NC as part of the fantastic music event with Madre Padre & Mön Abyss
Get tickets and more information here:
http://www.visulite.com/showDetails.cfm?showID=2056
---

Upcoming Show/Regional Tour Dates
7 Feb : The Visulite : Charlotte, NC
19-22 Feb : Millenium Music Conference 2015 : 10pm Fri 20th Feb : ReverbNation Stage @ Abby Bar (Harrisburg, PA)
17-22 Mar : SXSW 2015 : Austin, TX
***
Check back for show updates and the latest scoop!
[– last updated 22 January 2015]