NeoDNA Pre-Sales starting soon!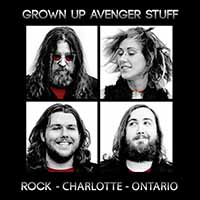 It's been a while since the last release, and we excited to let you know we have some new music coming your way this summer!
The first EP release, NeoDNA, will feature the title track: NeoDNA, Annie, and A.I.M. - which have been featured in the live shows. Plus the songs Sympathy and Open Hands for those that like a softer, beatle-ier, glam vibe. We really hope you dig it.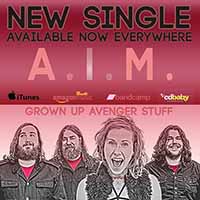 Sign-up for our newsletter (click here) to make sure you don't miss the pre-sale (and get the special fan pricing) - we promise we do not and will not clog your email box with lots of stuff. You can trust us.
Bonus news: We just wrapped up eight days of recording in Toronto at The MPL Studio for our second EP, which will be ready early next year!
If you sign up for our newsletter through NoiseTrade you can get the first single, A.I.M., as a free download. Or if you would like to help us fund our touring habit, you can purchase A.I.M. on our store page with the platform of your choice, or stream it on Spotify! We are grateful for your support and hope you enjoy the song!